Murphy's Resort provides all painting supplies including: paint brushes, acrylic paint, easels, 16" x 20" canvases and also includes your first beverage; beer, wine, coffee, juice or soda. Additional drinks are available for purchase in our lounge.
During Sip-N-Paint classes that are held at our sister location, Murphy's Resort (located on the same road 2 miles to the east), an instructor will lead participants in a painting of their interpretation of the evening's selected piece.
You can paint anything you desire in a relatively short period of time after attending a Sip-N-Paint event. Once you discover the joy of painting, you'll find it's a great craft to unwind with at home. Just a few tools are needed and you're set to go.
Must sign up at least 2 hours before the class starts. Payment is due upon signing up for the class, we must have a minimum of 6 participants for a class. Sip-N-Paint is open to the public. Please inquire with our front desk at 970-480-2955 for questions or to schedule a date.
Sip-N-Paint Event Details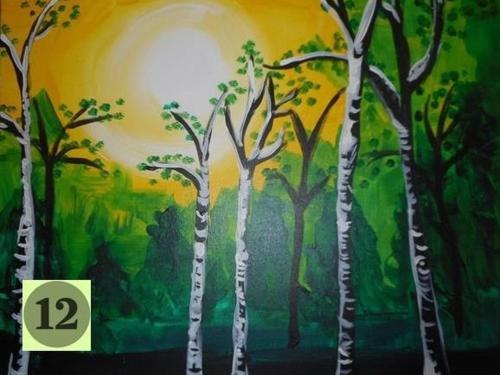 Fridays and Saturdays from 7 p.m. to 9 p.m.
Cost: $35 per guest. Open to the public: $45 per person.
Includes paint brushes, acrylic paint, easels, 16″ x 20″ canvas.
When you make your reservation direct through Murphys Resort or Murphys River Lodge,
cost includes your first beer, wine, coffee, juice or soda.
Open to the public and to Murphy's Resort guests.
All ages welcome.
*Additional beverages available for purchase in Murphy's Lounge.
A creative, fun, unique experience perfect for...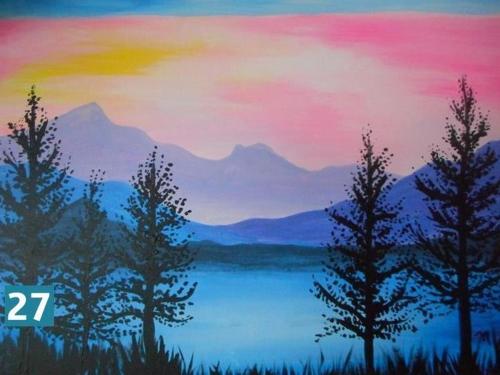 Girls' night out
Date nights
Anniversaries
Birthdays
Private parties
Bachelorette parties
Team building
Mother - daughter night out
Fundraisers
Reservation Policy
Sip-N-Paint Cancellation Policy: If you cancel 24 hours prior to the scheduled class, there is no cancellation fee. If you cancel within 24 hours of the scheduled class, there is a $20 cancellation fee per person.