Murphy?s Rental Policies, Terms, & Conditions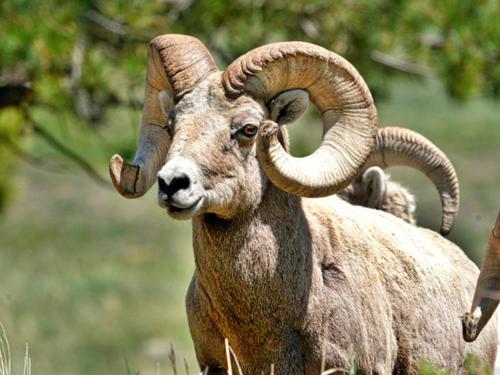 ​​​​​​​PLEASE READ THE FOLLOWING INFORMATION ABOUT MAKING YOUR RESERVATION
AND THE TERMS AND CONDITIONS OF RENTAL AGREEMENT
Vacation Home Rental Policies
In consideration of the monies received and mutual promises, Murphy's Resort, agrees to rent to the Renter the Property, under the following terms and conditions.
Reservations, Payments and Balance Due: Reservations can be made by calling our reservations desk during regular office hours. Rentals require a 50% Advance Payment and Damage Deposit for reservations made 31 days or more prior to the arrival date and the remaining balance is due within 30 days of the arrival date or 100% Advance Payment and Damage Deposit for reservations made within 30 days of the arrival date. Murphy's Resort shall have the right, without further notification, to deem the reservation canceled without refund of Advance Payments if the final payment is not received when due. We accept American Express, Discover, MasterCard and Visa ONLY. No personal checks will be accepted. Room keys will be issued at time of check-in. Your credit card will be charged $25.00 for each key not returned upon checkout.
Taxes: Tax payments required by the State of Colorado include Sales and Local Lodging
Accommodation Taxes.
Cancellation Policy: In the event of a cancellation, a written notice must be sent to:
info@murphysresort.com. You need to have a confirmation email from Murphy's Resort for
cancellation to be valid. If a reservation is canceled sixty-one (61) days prior to the arrival date, one hundred (100) percent of the rental amount will be refunded. If canceled between thirty-one (31) days and sixty (60) days prior to arrival date, fifty percent (50) of the deposit will be refunded. There are no refunds for reservations cancelled within thirty (30) days of the arrival date.
Termination: If the renter or any member of his/her rental group violates the terms of this
agreement, Murphy's Resort may, at its sole discretion, terminate this agreement with no
refund of the unused portion of rent and may enter the premises and remove the renter, members of his/her group and their belongings. A material breach of this agreement shall include, but is not limited to, the careless and reckless use of the property.
Check-In: Check-in time is 4:00 PM on the arrival date. If you are unable to check-in before our office closes, please call for late arrival instructions. You will be provided directions to the property, key code or keys upon arrival and payment in full. In extreme situations check-in time may need to be extended for cleaning and maintenance. Renter shall not be on property prior to check-in time.
Check-Out: Check-out time is 10:00 AM on the date of departure. Please observe this rule as housekeeping staff needs time to prepare the property for the next guests. RENTER MAY BE CHARGED UP TO ONE (1) ADDITIONAL NIGHT RENTAL IF PROPERTY IS OCCUPIED AFTER CHECK-OUT TIME. Upon leaving, please secure all windows and doors, wash dishes, and clean out the refrigerator. Trash should be placed in trash bags placed in rubbish container. Leave used beds unmade. Unless otherwise designated, the keys should be placed in the key drop at the check-in location. Renter is responsible for leaving the property in a like arrival condition upon departure. If your vacation rental requires extra cleaning because it is left in a condition unlike arrival, you may be charged an additional cleaning fee.
House Cleaning fee:
$150 - Lake View
$150 - Olympus Cabin
$175 - Summit View
$175 - Big Horn
$175 - Grand Estates
$175 - Clover Lane
Damage Deposit:
$200 - Olympus Cabin
$300 - Big Horn, Grand Estates and Clover Lane
If no damage is incurred, the damage deposit will be refunded within 30 days of your departure. If, after your departure, it is determined that there is damage to the property, you will be notified of the amount that will be charged to your credit card or deducted from your damage deposit.
Murphy's Resort has the right to charge renter for loss of revenue during clean up or repair time while Vacation Rental Home is unavailable.

Damage and Additional Charges: Damages occurring during occupancy, including lost keys and/or garage door openers must be reported to Murphy's Resort immediately. If the cost of the damage repair or replacement is undeterminable by the time of departure, the renter shall remain responsible for such costs, and agrees to pay Murphy's Resort promptly. DO NOT WAIT UNTIL CHECK-OUT TO REPORT PROBLEMS.
Maximum Occupancy: Overcrowding beyond the occupancy limit specified for the property, including children, may not be exceeded. In accordance with the Town of Estes Park, an overoccupancy fee of $250.00 per person will be applied to each unauthorized individual staying with your group (this does include children). Renters will be subject to eviction.
Family or Corporate Groups Only: Renter acknowledges that he/she is an adult of 25 years of age or older and shall personally occupy the property for the entire rental period. Renter acknowledges he/she may not rent the property for a non-family use, such as a High School or College Group or party.
Smoking: Smoking is not permitted in any of Murphy's Resort Vacation Rental Properties. They are to be kept smoke free, marijuana and cigarettes. If this is abused, a charge of $300 will be applied.
Pets: No pets are permitted, except in designated pet friendly rentals. Pets are limited to two (2) domestic adult dogs (no puppies). Pet owners are responsible for additional charges resulting from damages, or outside yard clean up. IF AN UNAUTHORIZED OR UNREPORTED PET HAS BEEN IN ANY RENTAL, PET FRIENDLY OR NOT, THERE WILL BE A MINIMUM CHARGE OF $250.00. RENTER IS NOT ALLOWED TO LEAVE ANY PET IN A VEHICLE ON MURPHY'S RENTAL PROPERTY OVERNIGHT.
Fireplaces: When available, fireplaces are for use during cold weather only, and may not be
used while the air conditioner is running. Only DuraFlame Logs are to be used for our indoor fireplaces (we do not provide these for you). Bundles of firewood are available for $5.00 per bundle should you choose to use them for our outdoor fire pits.
Hot Tubs: Renter agrees to be solely responsible for the use and operation of hot tubs. Hot tubs are maintained between renters. No glass or glass containers are permitted in the hot tubs. Do not alter the controls, do not use therapeutic/essential oils or bubble bath in the hot tub. This is for the Lakeview property only.
Inspection and Repairs: Access for the repair or replacement of fixtures, appliances,
furnishings and equipment may be made by Murphy's Resort during the vacation rental period.
Items Left Behind: Murphy's Resort is not responsible for articles lost, stolen or left behind in homes. Please double-check for personal items prior to your departure. If items are left and
found by staff, we can mail them back to you at the renter's expense via UPS.
Lock-offs: Garages will be locked and are not included in part of your lease.
Restrictions: Renters are required to abide by the rules and regulations for the property in which they stay. Estes Park ordinances have a three (3) car per home limit, this will be enforced. Recreation vehicles, campers, trailers, or tents are not allowed on the properties.
Misconduct Policies: Use of fireworks or firearms is prohibited. Please be respectful to the
neighbors around you, excessive noise and/or misconduct by you or anyone else in your party will not be tolerated. You will also be held responsible for any damages on the property incurred by you or anyone else in your party and your credit card will be charged an appropriate amount after the damages have been assessed. Excessive noise also includes barking dogs.
Condition of Property: All equipment in the property should be in good working order. Please report any inoperative equipment to our office immediately. Every reasonable effort will be made to promptly repair inoperative equipment. No refunds will be made for inconveniences resulting from inoperative air conditioners, appliances or mechanical failure. If a condition occurs that affects the habitability of the property, Murphy's Resort will make its best efforts to relocate renter to another available vacation rental property. If another vacation rental property is not available to relocate renter, then Murphy's Resort will refund any unused days of the rental period.
Furnishings and Equipment: Properties are individually decorated. Décor reflects the taste of the owner and varies widely. Homes are equipped with dishes, cookware, flatware, glasses and appliances. All items in our Rental Properties belong to Murphy's Resort. Do not remove anything from the home. Do not move furniture to a different location within the home, or take inside furniture, outside. If something should break, let us know immediately so replacement can be made. Payment for damages, relocation of furniture or theft made by your group, will be your responsibility and charged to your credit card upon notification or deducted from your Damage Deposit. Each of our off-site properties are self contained and equipped with a washer and dryer for your convenience to launder all linens and towels during your stay, we do not provide detergent for laundry (or dishwasher). If a previous guest was kind and left behind these items, feel free to use them. Please be kind and leave behind what you do not use for the next guest. Each property provides a documented number of linens and towel sets. This amount will be expected to be the same upon your departure or a fee will apply. (Please do not use our towels, wash cloths, etc. to wash your motorcycle or any other cleaning. Should you need rags, please come to our office and we will supply them for you).
Limitations of Remedies, Damages and Indemnity:
a) In the event of a fire, eminent domain, act of nature, delay in maintenance, or any other reason whatsoever, renter agrees that Murphy's Resort's sole liability as a result of any such condition is a refund of prorated rental for each day renter is unable to use the property.
b) Renter understands that there are inherent risks associated with any property, including risks that he/she is thoroughly familiar with the proper use of the property, including any appurtenances, fixtures and equipment in and upon the premises. Renter shall be responsible for renter's guests and group members. Renter agrees to release and indemnify Murphy's Resort from and against all liability or loss should anyone be injured upon the premises during the rental period resulting from any cause whatsoever, except in the case of a personal injury caused by the negligent act of the Owner. Renter further agrees that Renter is responsible and liable for, and will pay upon request any damages that occur to the Property or any portion thereof due to Renter's or his/her guest's misuse, or negligent use of the Property or any portion thereof.
c) Renter shall not be entitled to any refund or rebate due to delay in check-in, early check-out, unfavorable weather, temporary disruption of utility services, malfunctioning or dissatisfaction with equipment/appliances/furnishings or condition of property, construction and associated noise.
d) Renter agrees to hold Murphy's Resort harmless of any liability for damage, injury or death resulting from accident, injury or loss of enjoyment resulting from neighbors, weather, inoperable appliances, or equipment.
Thank you for making your reservation with Murphy's Resort. We are confident compliances with these policies, terms, and conditions will help all guests have a safe and enjoyable vacation. Renter understands all rules, charges, and fees that may be levied and authorizes Murphy's Resort to charge any fee due resulting from violations to this Agreement.